INSPIRED BY WOMEN, MADE FOR THE WORLD
Inspired by women, each of our creations has a different personnality and brings a unique feel into a space.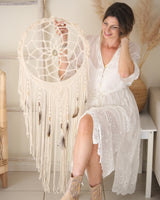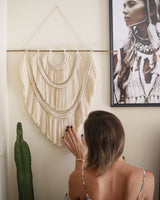 HANDMADE WITH A QUALITY NATURAL COTTON ROPE
We believe in Nature! We use the best quality single twisted cotton rope and bamboo or driftwood carefully picked and collected in France. Each piece is designed with the best care and attention to details.
SHOP COTTON ROPE
A BOHEMIAN FEEL WITH A UNIQUE PERSONALITY, JUST LIKE YOU
We would love to add one of our handmade pieces to your home, business or event. Feel free to contact us for a custom design.
Cactus and Macrame will provide you with the perfect unique piece that suits who you are or who you want to be.